Here's a quick checklist to show How To Throw a Harry Potter Hogwarts Tea Party in your own home.
Get Sorted
Invite three of your friends. Have them get sorted into their Hogwarts house at Pottermore before they arrive.
I have been sorted into Slytherin! Remember, not all Slytherin are evil, Merlin is a Slytherin and he's the greatest wizard of all time. Slytherin traits include "Cunning, ambitious, resourceful, shrewd, determined". I actually really enjoy this as my house, it's a bit unexpected!
Print and Display Menu
Display your menu with pride in a nice frame near your dining table. This one would be perfect!
Plan Shopping List
Print the recipes for the tea party and create your shopping list. See this resource page for lots of suggestions on what to include in your planning.
Prepare Food
The day before, make as much of the menu items as you can ahead of time. Each recipe includes what portion of the recipe can easily be made the day before to reduce the time it takes to prepare the day of the party.
Set Table
Set your table and have fun with the Hogwarts houses. If you can, set each person's place setting based on their Hogwarts house.
Finish Recipes & Brew Tea
The day of the tea party, prepare the remainder of your recipes, brew up a fabulous cup of tea.
I've created a collection of Honeydukes inspired teas at Adagio. I recommend Pumpkin Juice Tea for this party, but any of them would be a wonderful choice.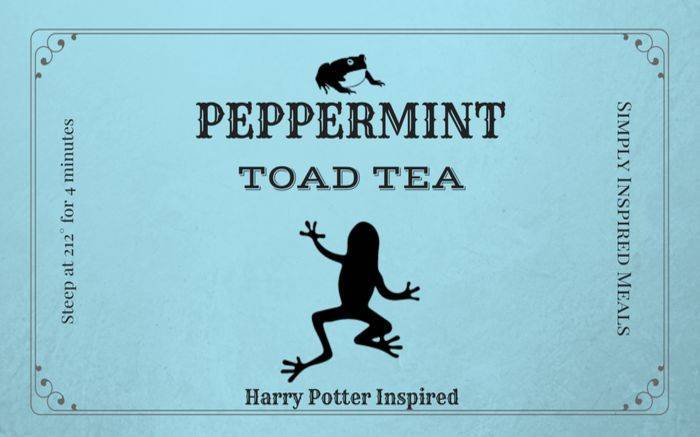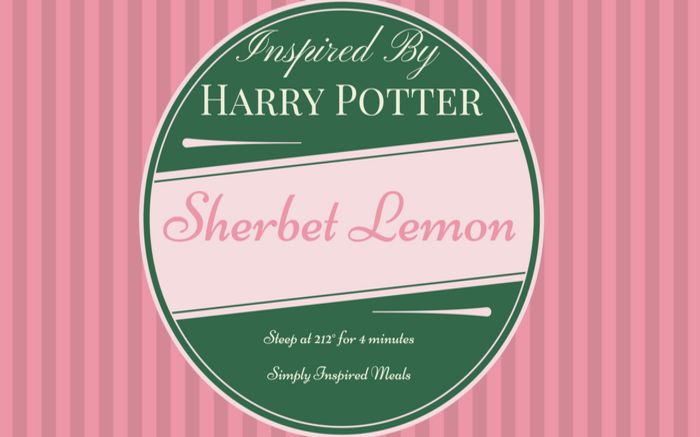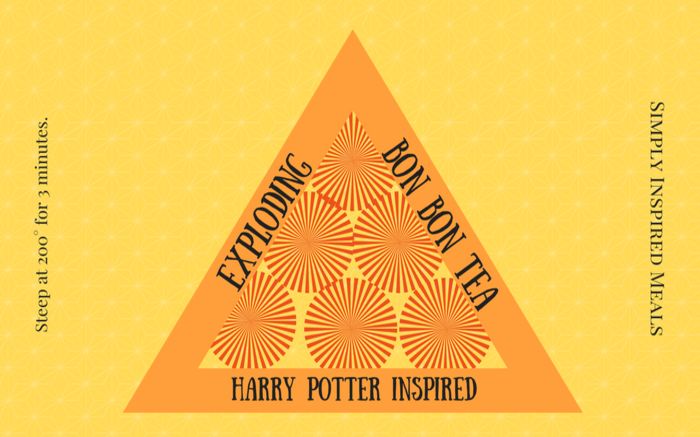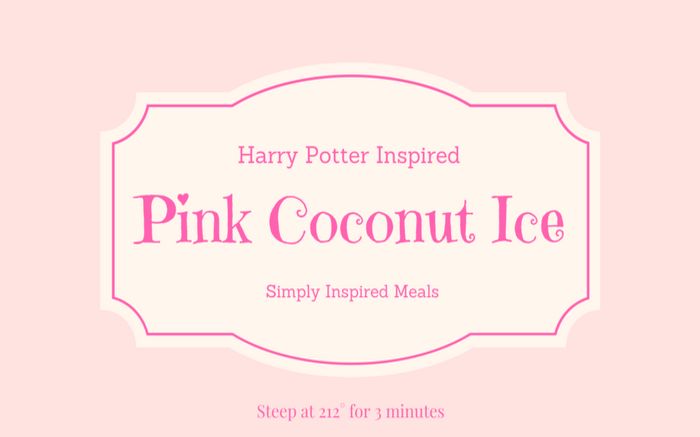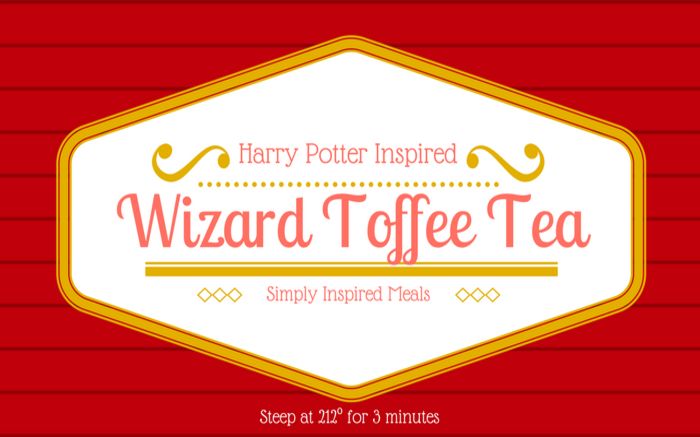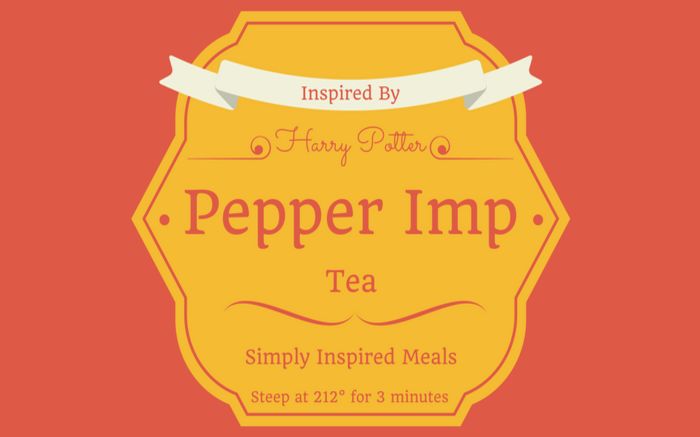 Play Music
Nothing sets the mood better than music. Queue up this playlist to set the mood of Hogwarts and enjoy!
Pin for later!
Best Wishes for an amazing Hogwarts Tea Party! Be sure to sign up to receive our newsletter where you will get additional menus and recipes from SimplyInspiredMeals.com!
This post may contain affiliate links, which means I receive a small commission from sales made through those links. Thank you for supporting this blog at no additional cost to you. Please see my full disclosure policy for details.
---